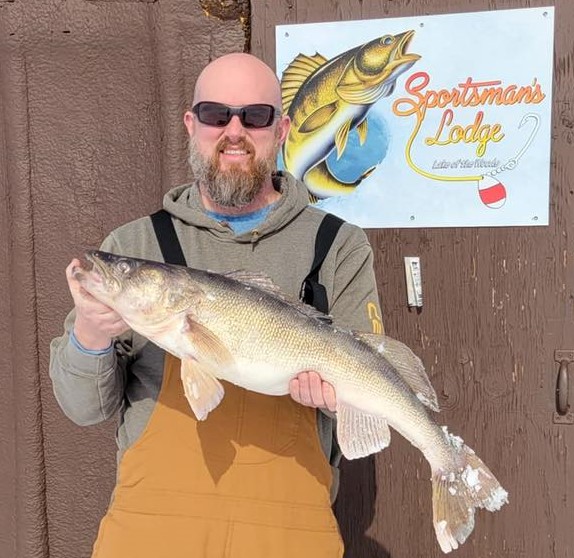 Warmer Week
It looks like Mother Nature is loosening her grip on winter. We have had nice sunny days here this week which has been great but the long-range forecast tells us it is time to hang up our ice fishing rods for the year. We have decided our last day of ice fishing will be Sunday, March 20. It is time to put away the winter gear and start shining up the boats. Spring is in the air. It has been another great winter season. Thank you to all our loyal guests and followers. We enjoyed seeing you, chatting with you, and serving you.

The Bite
The current bite this week in 16'-25' in the mud. Mainly walleyes and saugers are being caught, eater and throwback sizes. An occasional trophy walleye and a pike are also coming up the holes. Bright orange, gold, and pink have been hot colors, 3/8 oz or less for jigs and spoons tipped with a minnow. A mix of jigging and dead sticking is the way to go. A plain hook tipped with a partial minnow is a good tactic for the dead stick. We still have over 3' of ice and snow. Melting is going on but we have a long way to go.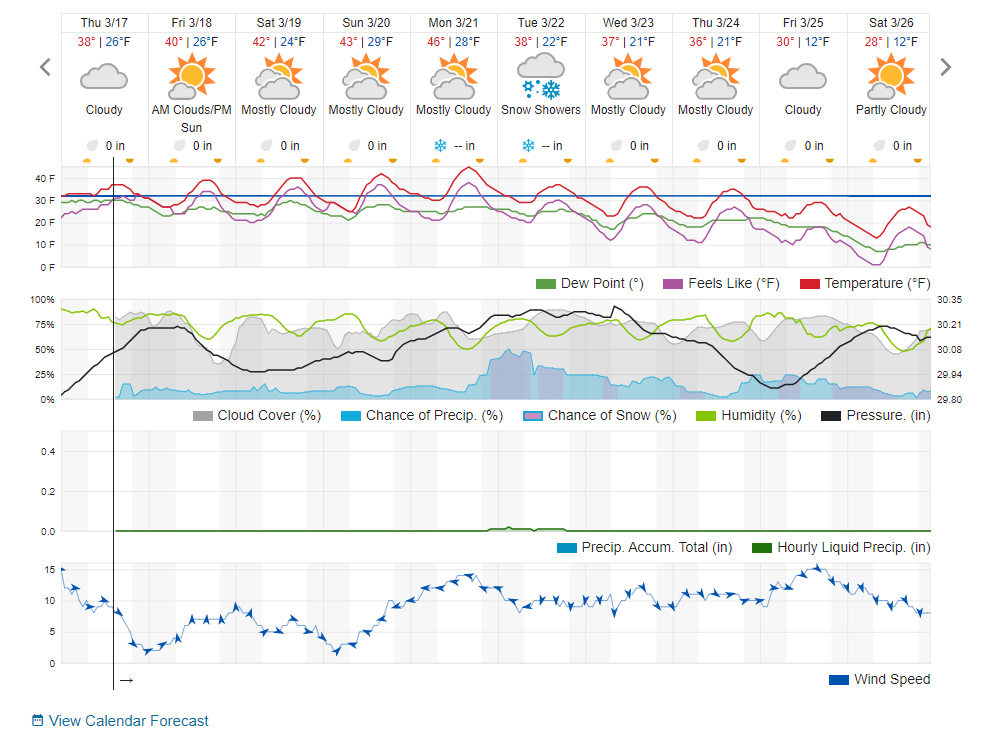 Spring Fishing
Up next, the river bite. River fishing on the Rainy River is a blast. The walleye season here runs through April 14. Sturgeon catch and release are going on now through April 23. April 24-May 7 you can harvest a sturgeon, (be sure to get a tag with your license) within size limits and then one more week of catch and release May 8-15 before the season closes until July. Walleye will close after April 14 and re-open on May 14 for the year. Pike season never closes and Lake of the Woods is home to thousands of trophies. A fun way to spend a few days. Right now the river is open 64 miles east of the lodge. If we continue to get warm temps and especially rain, it can get chewed up pretty quick. Stay tuned for updates starting next week.

Time to book your spring and summer trips
Dates are starting to fill. Check out all the options at www.sportsmanslodges.com Lodging starting at only $99 a night for two people April 1 – May 25. Guided trips are available through early May and charter trips start May 14.
Sportsman's Oak Island Lodge
Heigh-Ho Heigh-Ho a Fishing we will go
For another weekend that is, before we take a brief spring pause. Our restaurant and bar will be open until 9 am Sunday. We have had a great winter and lots of fun seeing and serving you. We are looking forward to seeing everyone again in May. If you haven't made your reservations for summer yet, give us a call at 800-772-8411 or find us online at www.oakislanlodge.com. Our office will be open through the breakup season.

The last few days the sun has been melting some measurable snow. The fishing has been pretty good. A mix of walleyes and saugers, mostly walleye have been caught. Macho minnows, Rippin Raps, and 3/8 oz jigs have been hot tackle in colors of orange, yellow, gold, and glow in the dark. Minnows are the bait of choice. The trails are still open. Lots of snow. Midday gets a little soft. Good luck fishing!