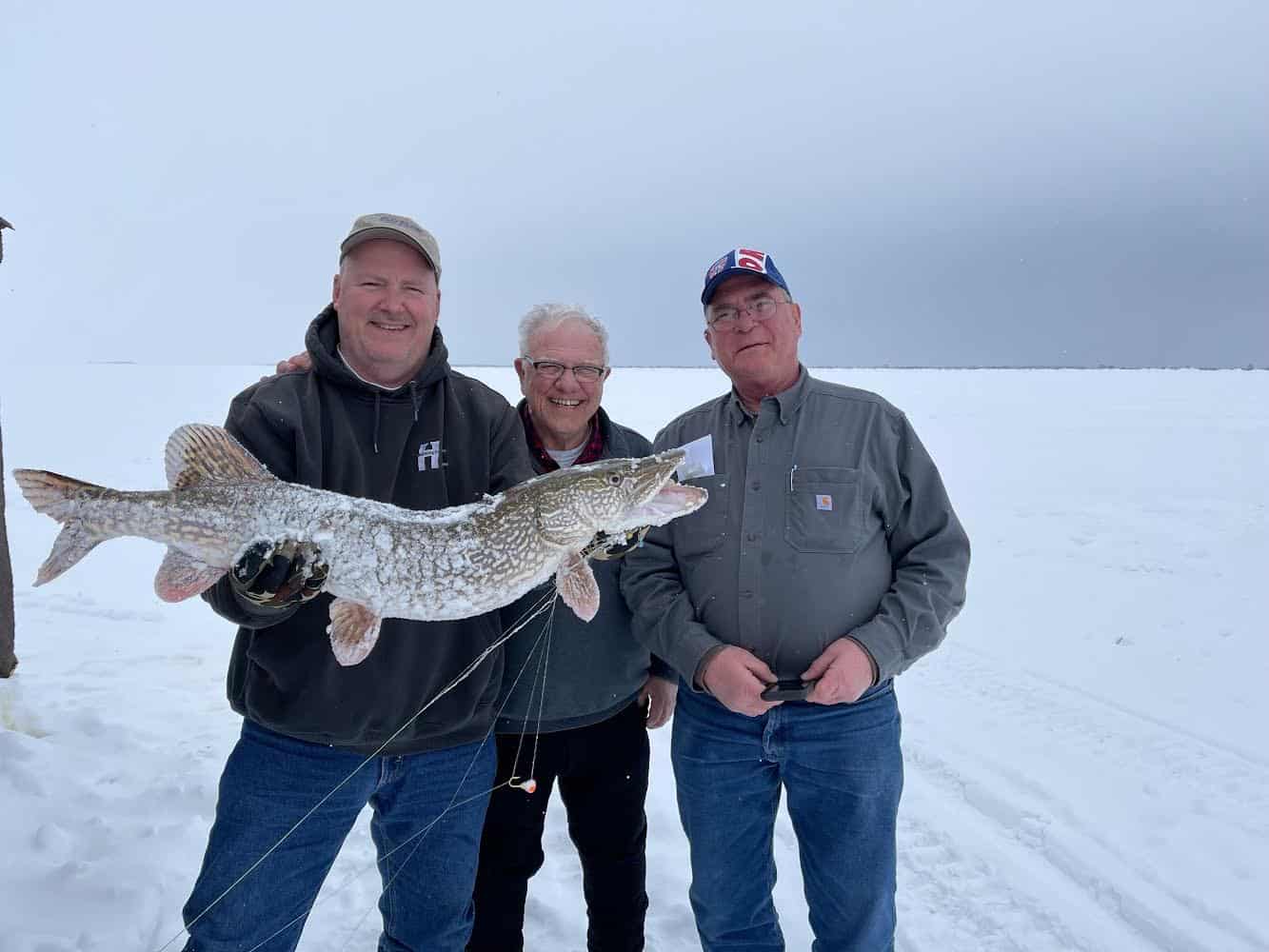 Rainy River
Woke up to below zero.
Winter is still here. 5 below here this morning. We are making ice! Ice fishing will continue through late March it appears. Openings available, we will have our houses out through the end of March.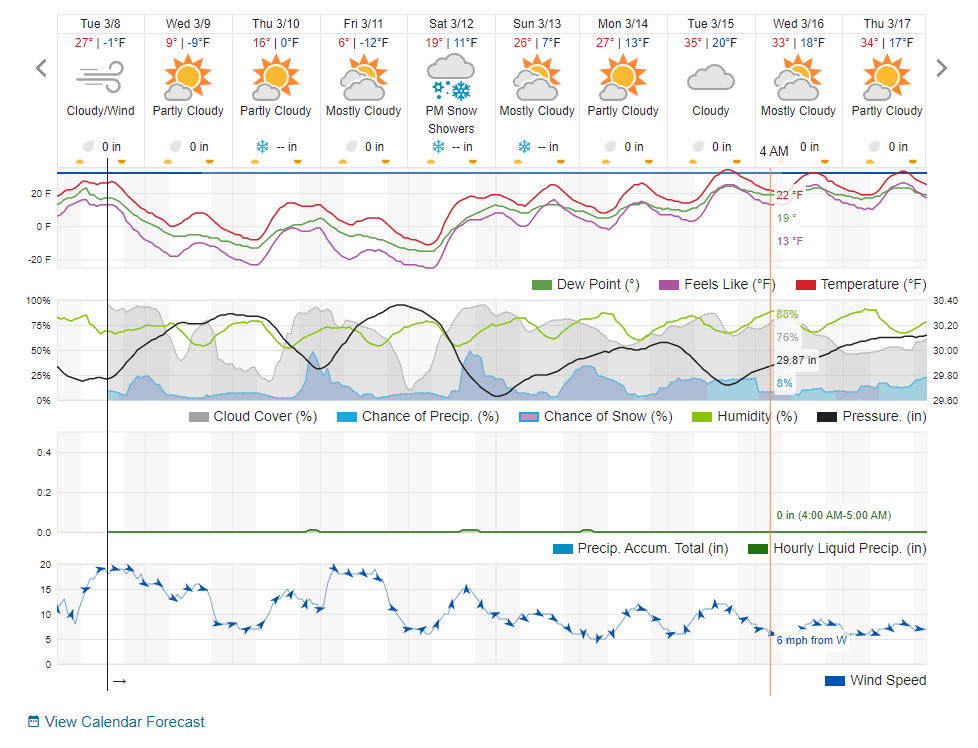 What an Adventure
The Lane Group visited us recently and reeled this mighty nice 39 inch northern pike. This feisty pike gave them quite a fight and a good fishing story to tell too!
"Before being pulled up it managed to circle around and tangle 7-8 lines, hook itself on all four lures and pull 3 rods under the water. After measuring and releasing the fish I tried to get the lines untangled and realized some of the line was coming out of the hole that we pulled the fish through. I grabbed that line and gently pulled. I was able to retrieve all 3 rods that the fish pulled under!"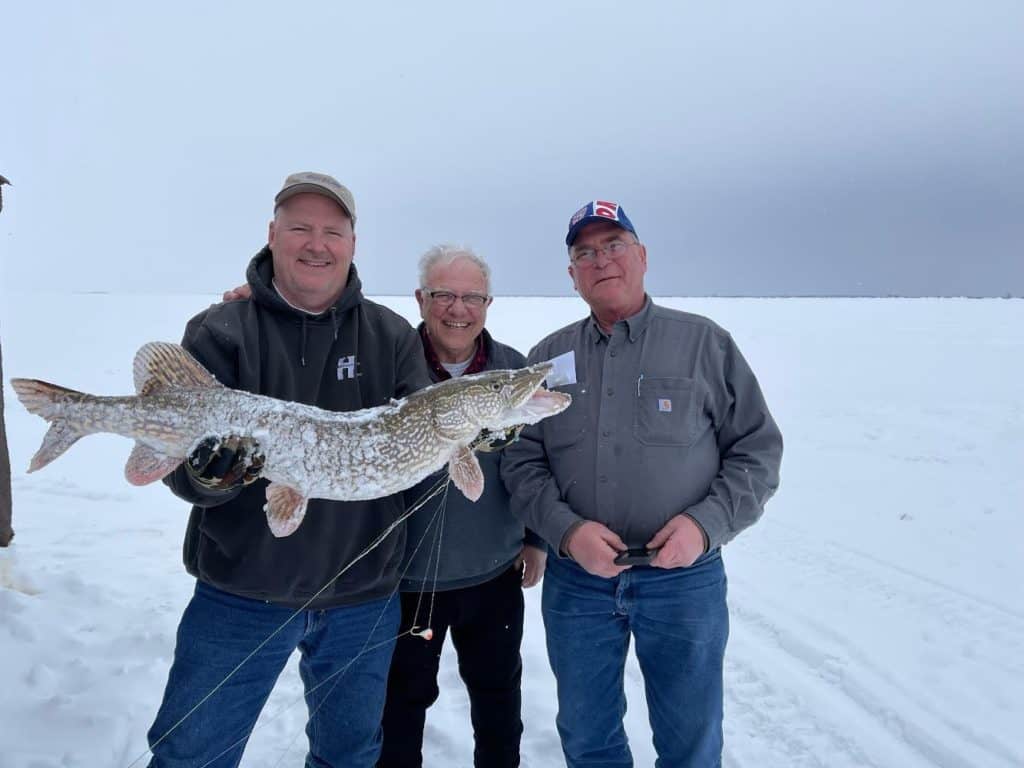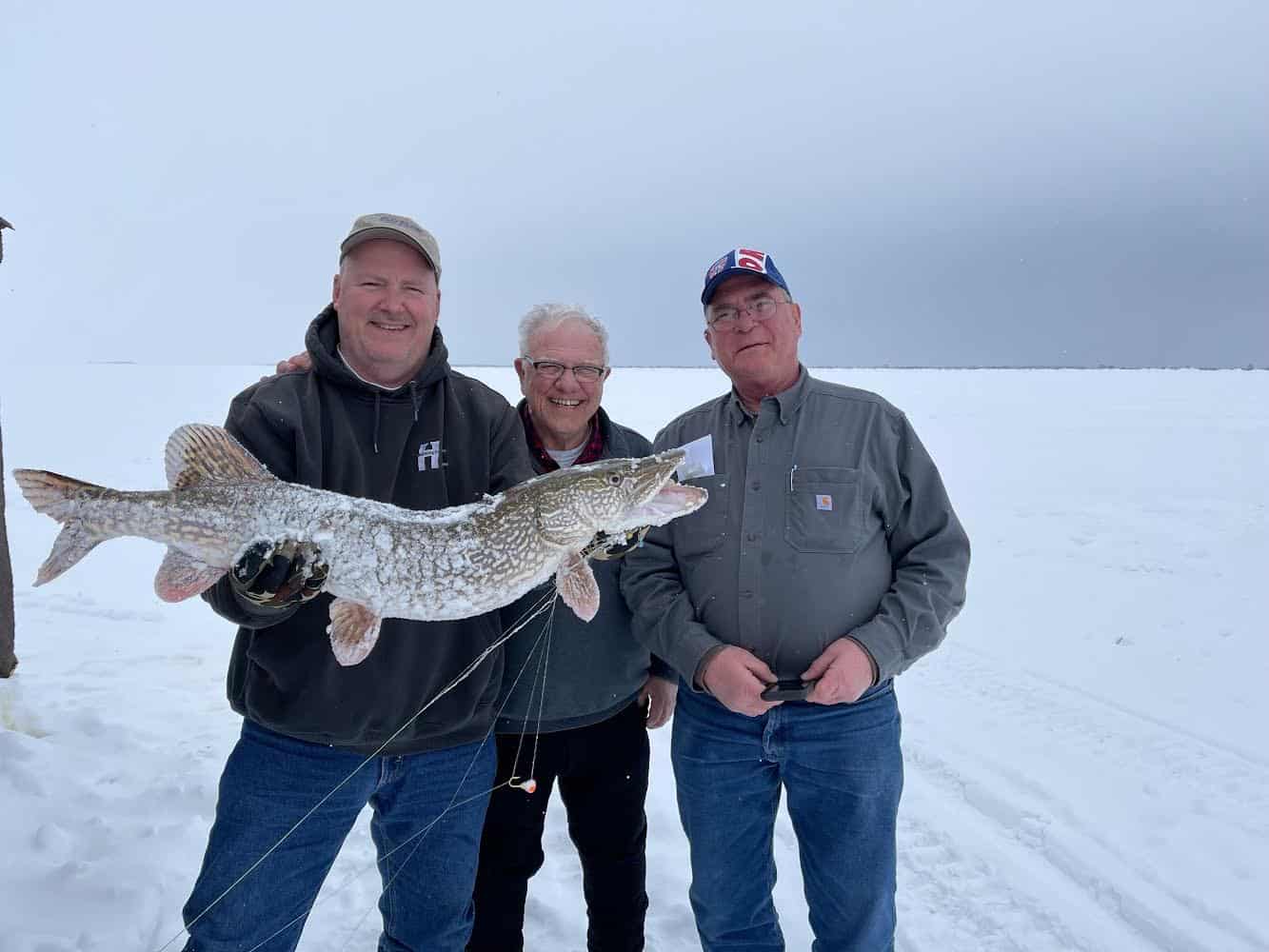 Walleye, saugers and a few pike, jumbo perch and eelpout have been nibbling at lines this week. Small spoons, jigs, and plain hooks have been working well tipped with a full or partial minnow. Depths between 17'-32' have been best. Glow in the dark, pink, gold and orange have been popular colors. Walleye season runs through April 14. Fish houses can be out overnight until March 31 and we have over 3 feet of ice and snow.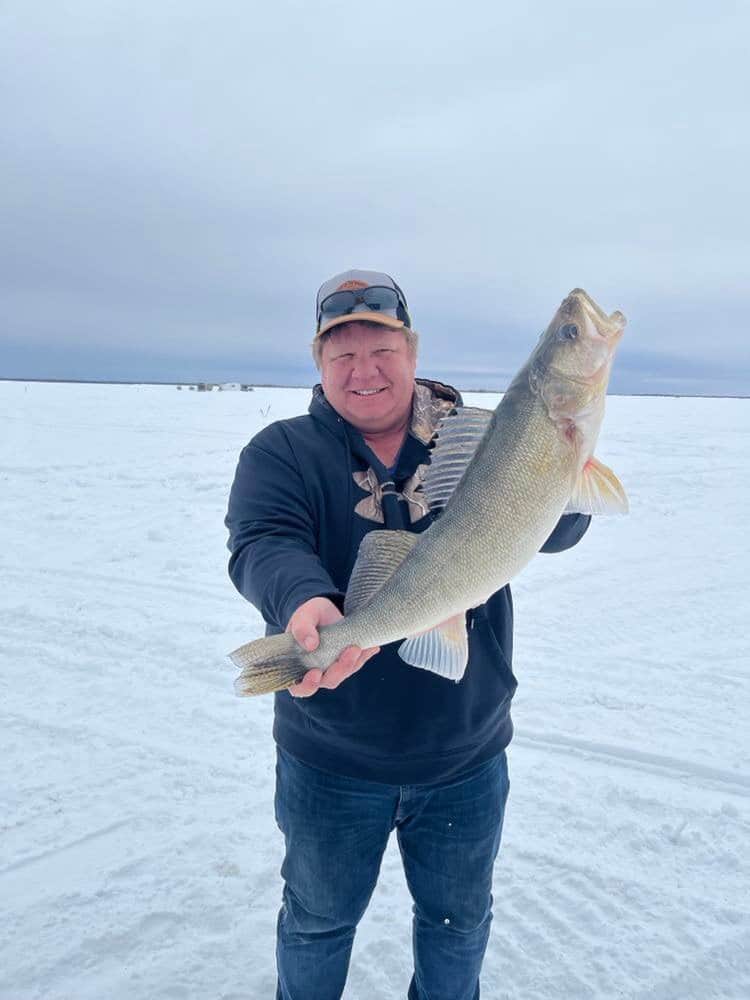 Mardi Gras Sportsman's Style!
Join us for ice fishing and our last party of the season, March 26. 7 pm – 1 am in the Sandbar.
This annual event is always a great time. Beads, Drink Specials, Entertainment, and more. Be sure to dress up too and enjoy the fun! Must be 21 years or older to attend. Contact us to secure your lodging today at 800-862-8602.
Oak Island
Lots of Ice & Snow
Over 3' feet of ice and snow around here. Weather continues to be cool, lots of good ice fishing left. Fishing has been good in 19'-26' this week on and around reefs for walleye and sauger. Buckshots, jigs and small spoons have been working well tipped with a minnow. Orange, gold, pink and bright green have been hot colors.
One Last Blast
We have openings available in March. Our season runs through the weekend of March 20. After March 20, be sure to check out our sister resort, Sportsman's Lodge in Baudette for ice fishing trips through late March. Give us a call at 800-772-8411.
Trails & Ice Road
The snowmobile trails are open and marked from Baudette, Warroad, and to the island and Northwest Angle. The ice road is in good shape from Young's Bay at the Northwest Angle to the lodge. Take a cruise right to our front door.