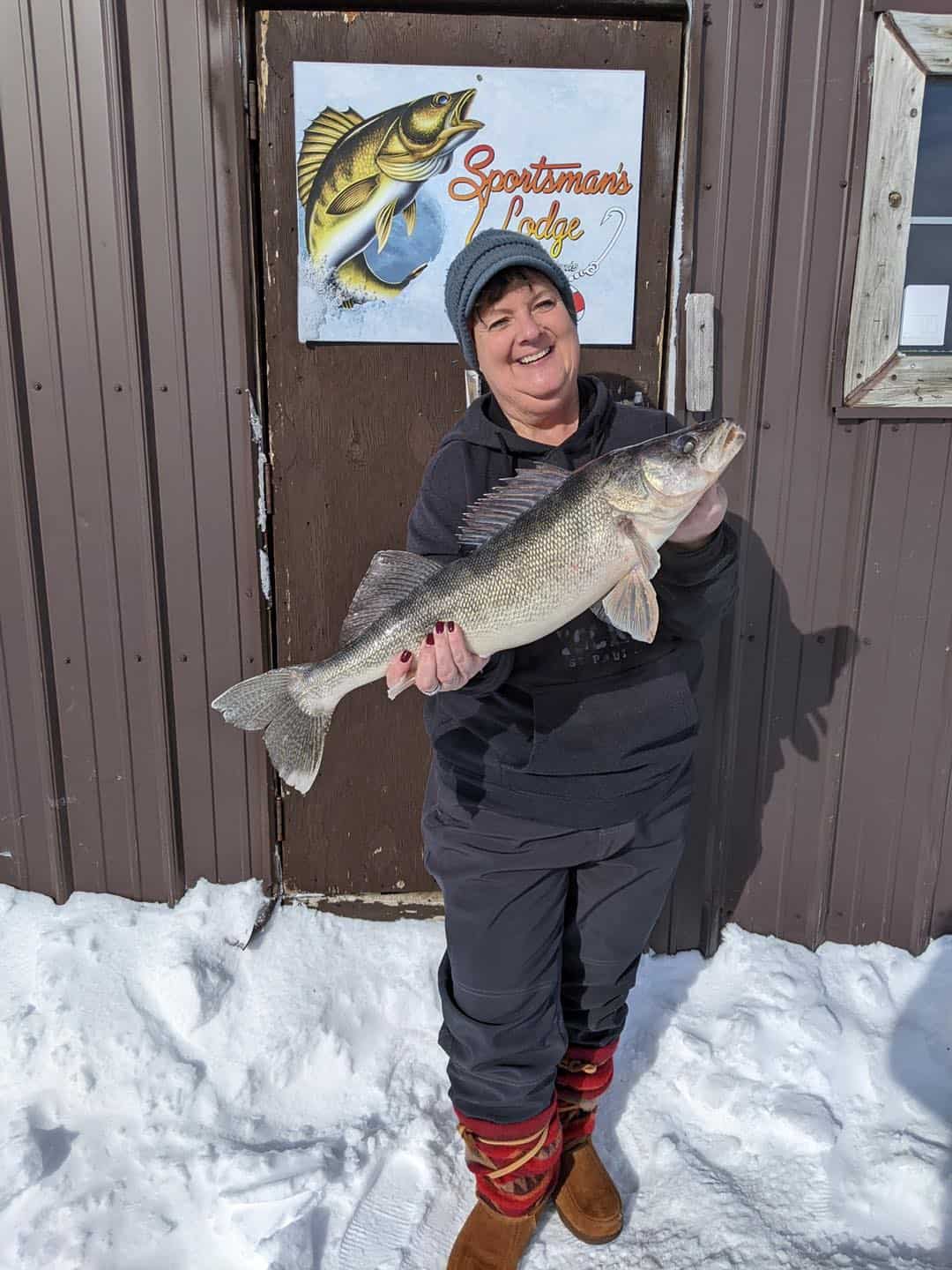 Rainy River
Wonderbread, Rattle, Days are Getting Longer
Hey anglers, how is everyone doing this week? Here on Lake of the Woods we are doing well. Catching fish, enjoying more sunlight, good company and taking nature's beauty all in. What a great way to enjoy the winter.
The Bite – Those crazy wonderbread jigs coated in white and dotted with red, yellow and blue have been bringing in walleyes and saugers. Jigs and spoons with a rattle as well as plain hooks are also worth having in your tackle box too. The best depth has been 24'-33'. The best approach is to deadstick with a bobber and small presentation on one rod and use the noisy lure on the jigging line. Electronics are very helpful to have. If you don't have one of these gadgets, give us a call to reserve one. They go fast, so we recommend calling ahead. We have around 3 feet of ice right now and we plan to continue to ice fish through late March, mother nature willing. Unlike many lakes in Minnesota, we can have our houses out through March 31 and walleye season is open through April 14.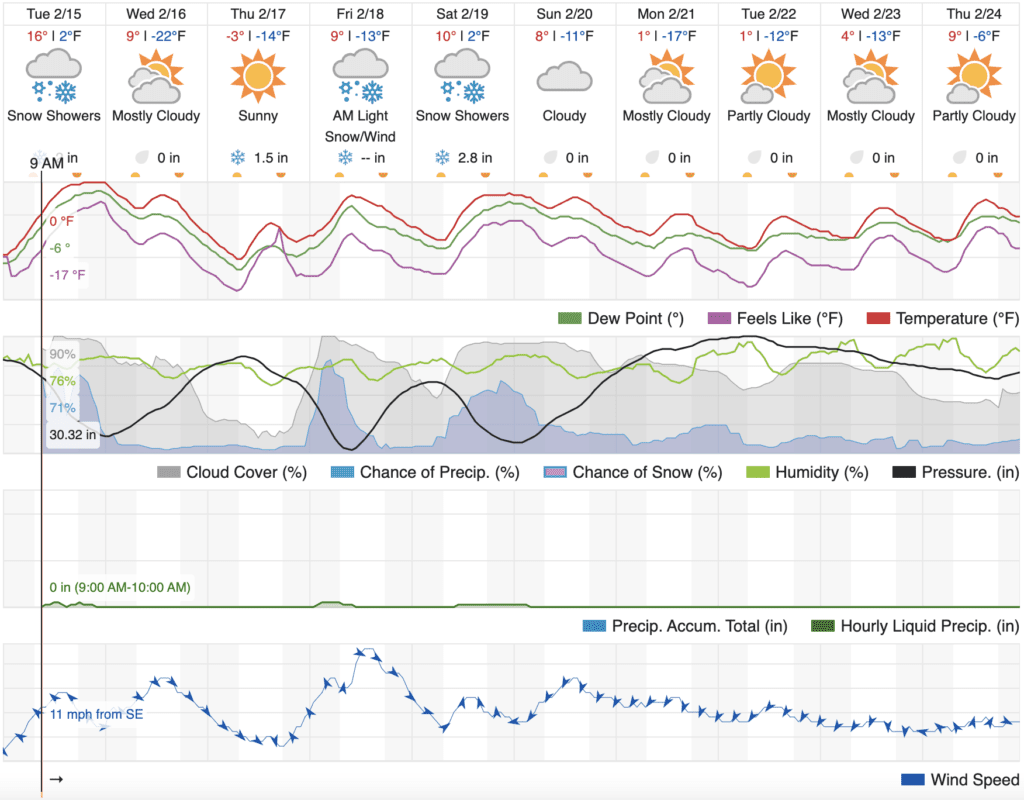 Friendly Reminder to Keep it Clean
We all love this incredible resource and to continue to make it a great place to enjoy we need to keep it clean. Let's all work together and Keep it Clean by not leaving any garbage on the lake or disposing of any down the ice holes. Thank you for yoir cooperation.
Snowmobile Trails
Trails are marked and grooming is in progress. For more information about the trails and the latest on the land trails, check out Lake of the Wood's Drifters and the Northwest Angle Edge Riders Face book pages.
Oak Island
Island Time
Slower paced and great fishing is what island time is like. When you want to get away from it all, this is the place to be.
Glow Shot Spoons have been hot this week in enticing the walleyes and saugers to take a chomp at the line. A few suspended fish are showing up on the electronics. The best approach to lure one of those in is to stay on bottom and reel up to it. If you hang more than a few inches off bottom too long, you will miss out on most of the fish. If you are seeing lots of fish on the electronics but they aren't biting, try downsizing your presentation, do some dead sticking or jigging. Average jig size we use is 3/8 oz but many times something less can really work well. The best depth continues to be 25'-33'. Walleyes and saugers are biting. Variety of sizes. Jumbo perch and pike are nibbling a bit too.
We have 3 feet of ice on average. We plan on fishing through most of March.
Have you visited lately and have a picture to share? We love seeing and sharing your photos. Email or Facebook message us and tell us about your adventure.
Many ways to get to us!
Lake Country Air can get you here quickly by plane. Lake of the Woods Passenger Service is currently booked for February but taking reservations for March and throughout the summer for bombardier and boat transportation. The snowmobile trails from Baudette, Warroad and the Northwest Angle as well as the ice road from Young's Bay are all open too. Click here to learn more.