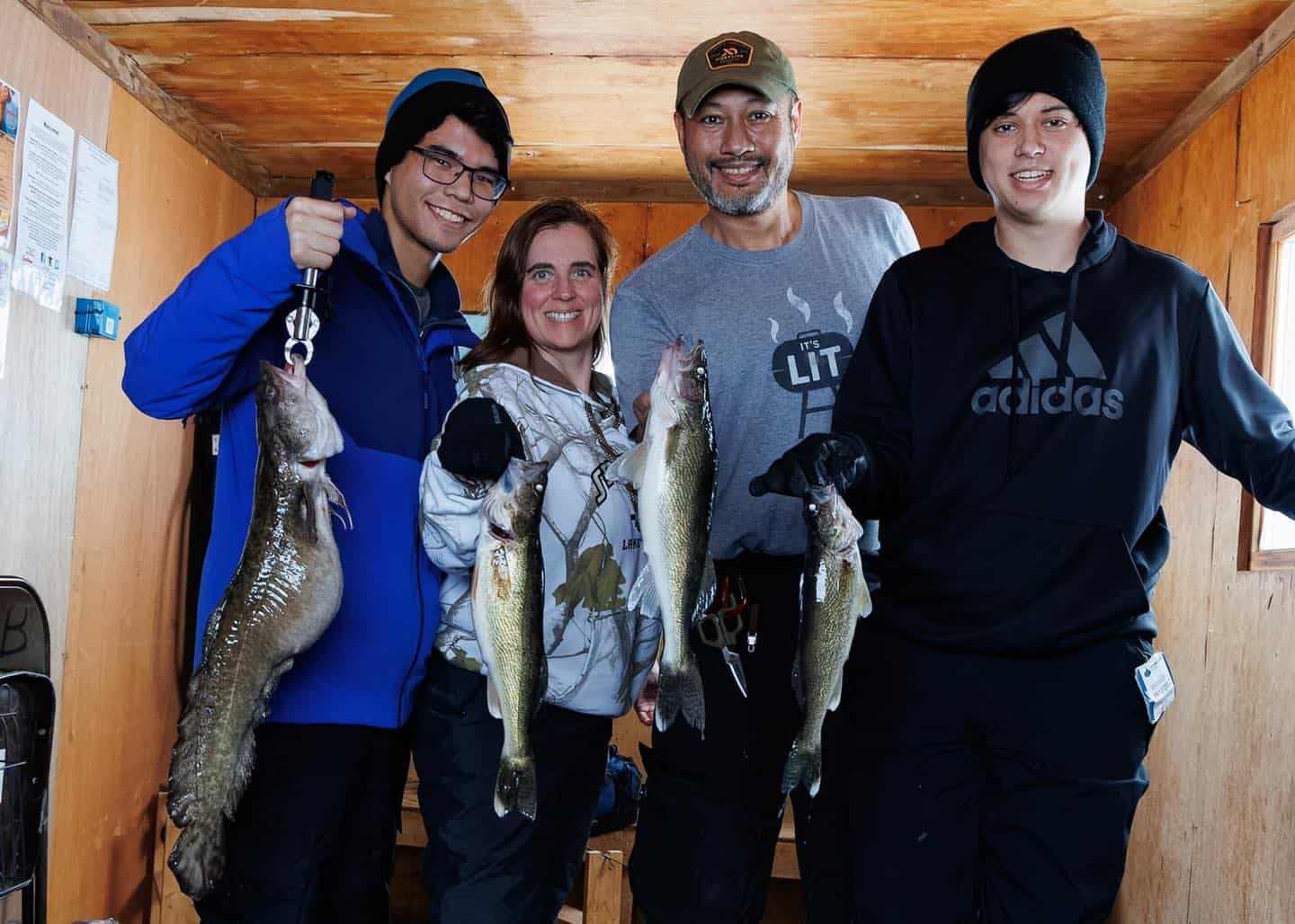 Sportsman's Lodge Rainy River Fishing Report
Mid Season
Here we are already at the mid-season mark. Two months of ice fishing left. Unlike many lakes due to our location and since we are a border water lake,  we ice fish until late March. If you haven't had a chance to get out this year or are looking to get out for the first time, we have some midweek openings in February and midweek and weekends open in March right now. Give us a call at 800-862-8602 to plan your trip.
Mother Nature continues to make ice. It has been a cold winter here. We currently have 32-34 inches of ice in the areas we fish and travel and a good base of 18-24"+ of snow.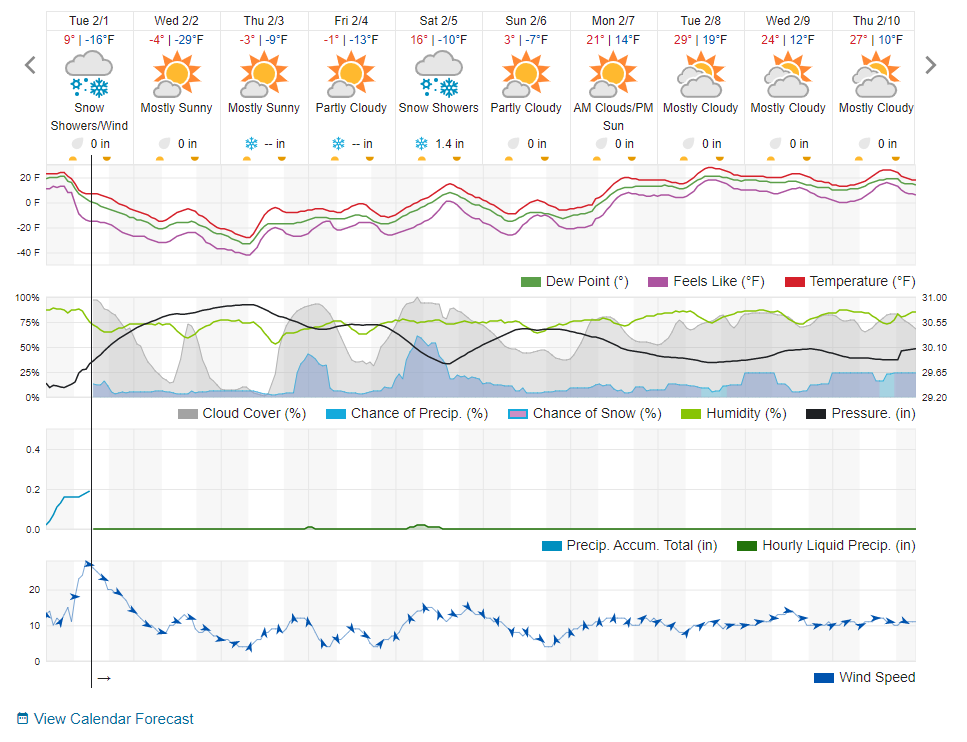 Guests have been catching some nice fish. Check out the pictures of the week!

A mix of throwbacks, good eating size, and a few trophies for walleyes. Saugers, lots of throwbacks, and good eating size. Few perch being caught, most nice jumbos. Pike 20"+ and an occasional eelpout and sturgeon 20"+. We have houses in a range of depths and areas right now 26'-32'. The ride out is anywhere from a half-hour to an hour ride dashing through the snow. Orange, green, gold, and pink have been hot colors. Buckshots, gumball jigs, and macho minnows have been working well as well as plain hooks all tipped with a minnow or minnow head. Electronics are helpful in reeling in more fish and especially pinpointing the suspended fish.
Snowmobile Trails
Black stakes mark the trails from the south shore of the lake to Oak Island and NW Angle and south shore to Warroad as well as Wheeler's Point to Baudette. For more information about the trails and the latest on the land trails, check out Lake of the Wood's Drifters and the Northwest Angle Edge Riders Facebook pages.
Spend Spring Break at the Lake
March openings are available! We ice fish through late March and great kids rates too! Free lodging for kids 17 and younger when they stay with 2 adults in lodge rooms and fishing only $55 per kid per day plus tax includes a ride in the giant snowmobile (an adventure in itself!) to and from the house, bait, use of jig sticks or rods/reels, jigs and fish cleaning. Give us a jingle at 800-862-8602 or find us online here.
Sportsman's Oak Island Lodge
On the hunt for Willie the Walleye
Guests have been catching some nice walleye and saugers this week. Some looking for a nice fish fry and others seeking out a trophy, Willie the Walleye. Gold and green jigs, jigs and lures with a rattle, stop signs, and slab raps have been hot tackle. Chubs have been the preferred bait. The average depth to find them has been in sandy areas and along reefs in 24'-30'. Electronics help and it is important to have sharp hooks. The jig that really worked last year, may not be a good idea this year. A new purchase may be the best approach. A good thing to check before dropping a line.
Ice
We now have 29-33 inches of ice and 14-16 inches of snow in the areas we fish and travel.
Many ways to get to the island.
The ice road from Young's Bay (approx 9 miles), Bombardier passenger service with Lake of the Woods Passenger Service by plane with Lake Country Air, and snowmobile via the staked trails from Warroad and Baudette are available.
Unfortunately, the ice road planned from Warroad halted operations last week due to the weather making it difficult to keep the road open. Click on the links to learn more and schedule your trip to experience Oak Island.
Winter Openings Available
Openings at Sportsman's Eagle Ridge are available now through March 20. Openings at Sportsman's Oak Island Lodge midweek now and the weekend of March 17-20. Give us a call to book your Oak Island adventure at 800-772-8411 or click here to find us online.