Sportsman's Lodge
Few more weeks of walleye season
We are heading into the last few weeks of walleye season before it closes for a month. The Rainy River is open now and we have open water just past Pine Island as well.  Over 40 miles of fishable waters are available for anglers and 5 public boat ramps are open.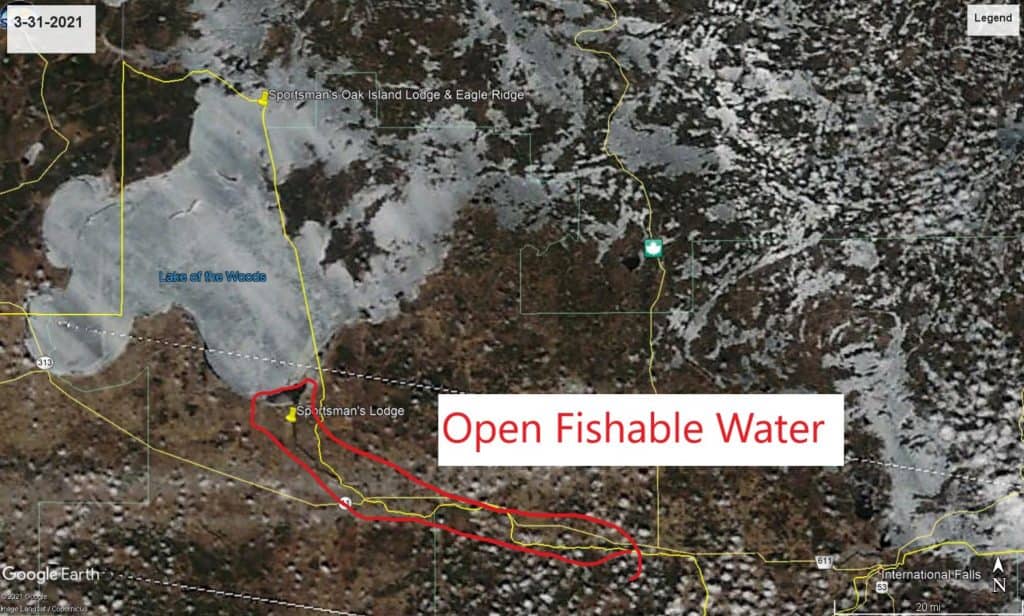 The bite heated up over the weekend. Anglers caught some nice walleye and sturgeon. The wind kicked up the last few days and our temps hit us like a yo-yo with highs in the 40's to 60's to back down to highs in the 20's making the catching a little more challenging. I guess a little reminder from Mom Nature, it is still very early in the soft water season. The good news is the weather looks like it is on a warming trend starting today and the wind is looking better too.  Should be a nice weekend to get out and do some fishing. The water temp has been in the mid 30's the last few days down from the upper 30's. The big walleyes are roaming. Anchored or drifting with a bright-colored 3/8-1/2 oz jig and a minnow is working well along shorelines 13'-22'. The water level remains low.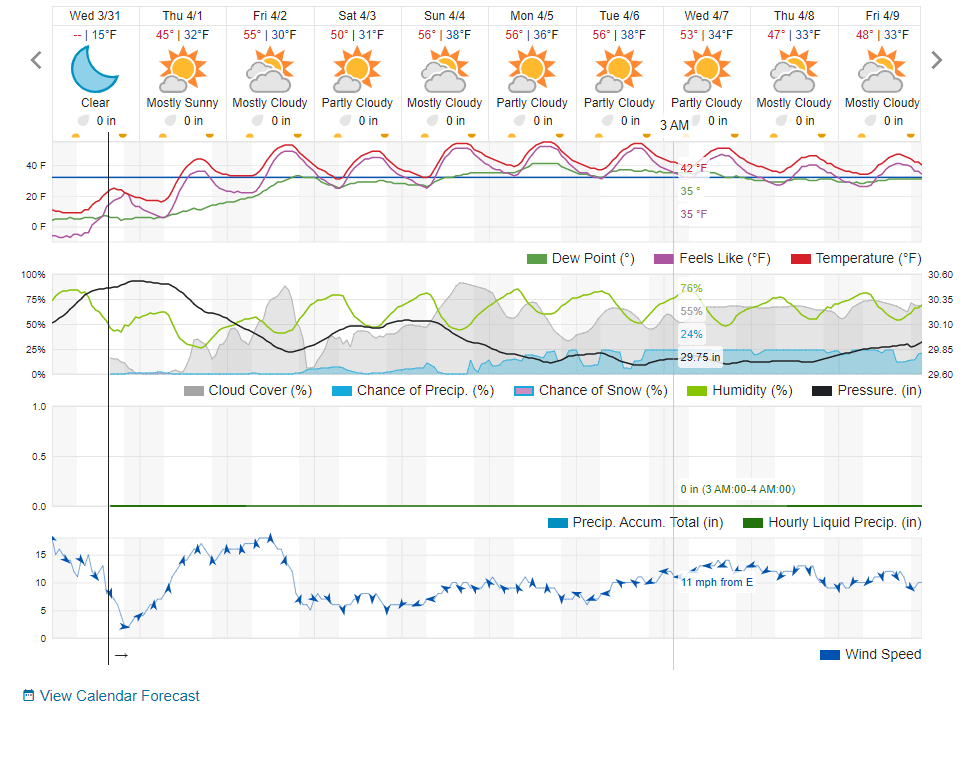 More Species
It is not just about the walleye this time of year. Monster sturgeon are everywhere and as more bays are opening up, that means pike fishing is about to get fired up too. For sturgeon, a good approach is to anchor near or in deep holes with some current in the River or Four Mile Bay and use an 18" snell, 60lb test, 2-3 ounces no roll sinker and a 4/0 or 5/0 hook tipped with a gob of worms and a shiner. Once you hook in, be ready! Some of these monsters take up to a few hours to reel in. It can be quite an adventure! The Daly group visited us this week and said the morning and early afternoon was slow but boy was it worth the wait. They caught 14 sturgeon between 2pm-6:30pm. Bait up they said, with lots of crawlers using a #5 hook and a frozen shiner worked great for them. They also suggested eating at the lodge, tipping your server and having fun! 🙂 Thanks for coming guys! Be sure to check out some of their pictures in our slide show. For pike, casting spoons and jerk baits in shallow bays with structure should get you into some action.
Book your trip! Lodging and guided trips are available. Our bar, restaurant, pool, hot tub, and game room are open too. We have some fantastic spring deals. Contact us today for availability and click here for our current restaurant and bar hours. Please note, we will be closed on Easter Sunday.
Fishing Seasons
Walleye open through April 14, reopening May 15
Northern Pike never closes. Open year-round.
Lake Sturgeon catch and release now through April 23, keep one season April 24-May 7, catch and release May 8-15, closed May 16-June 30, keep one season July 1-Sept 30, catch and release Oct 1-April 23. For more information about seasons, limits and licenses click here.
Sportsman's Oak Island Lodge & Eagle Ridge
The landscape around the islands is still pretty icy but it won't be long. Contact us today to book your summer trip! Our lodging, restaurant, and bar are currently closed but we are still here to take your call at 800-772-8411. We open back up in May. Check out our spring deals!