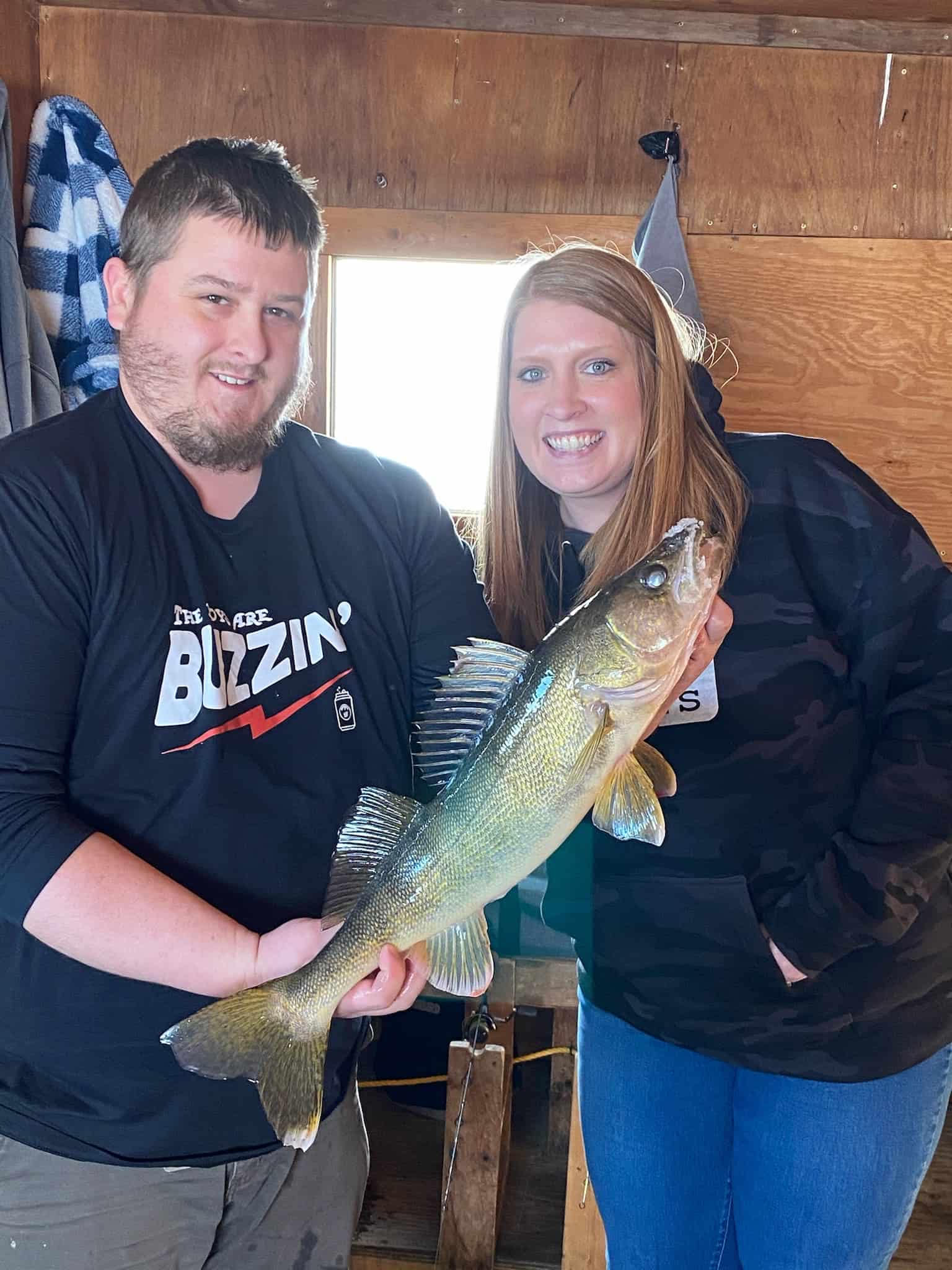 Sportsman's Lodge
A little more ice, a little more snow, and good fishing going on
Check out the pictures of the week! Thank you to everyone who submitted their photos.
Jigging and dead sticking 3/8 – 1/4 ounce gold, wonderbread, glow and pink spoons and jigs tipped with a minnow have been the taster's choice this week. Electronics help too.
27-32 feet has been the best depth. It is mid-season so the ride out to the best action is a little longer than the early season, about 30-60 minutes but worth it. We always like to keep the ride as short as possible but we want to give you the best experience too. We gained a few more inches of ice and snow. Currently we have over 2' of ice (25"-30") and 10-12 inches of snow where we fish and travel. More ice is always welcome this time of year to keep us fishing through late March.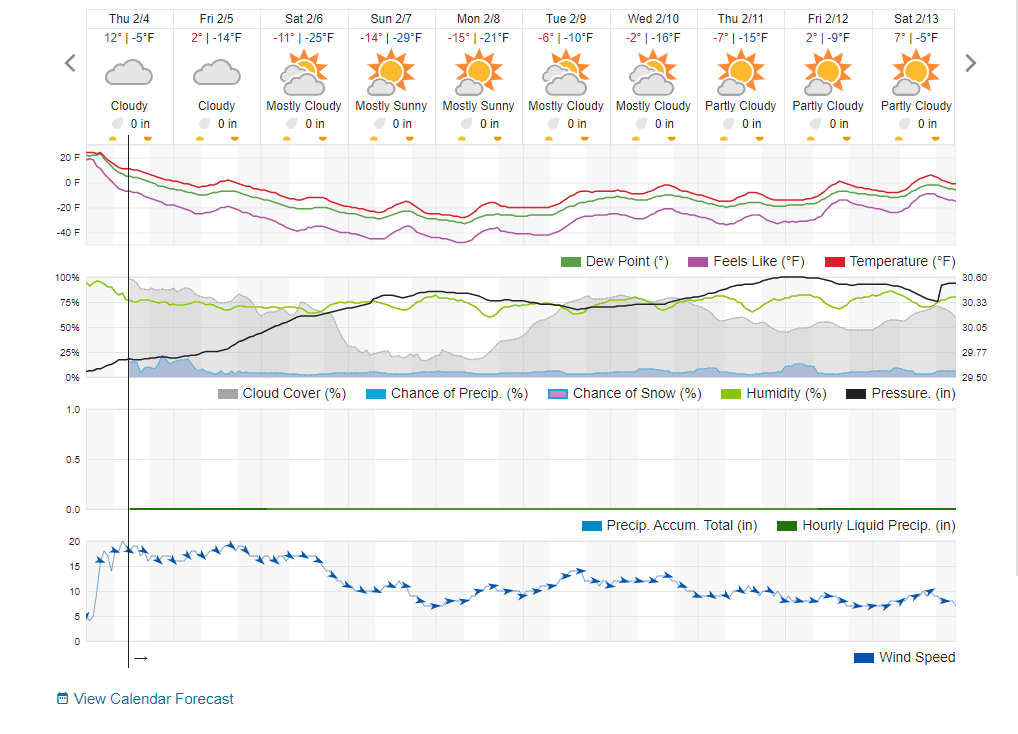 Snowmobile Trails
Trails are marked and grooming is in progress. For more information about the trails and the latest on the land trails, check out Lake of the Wood's Drifters and the Northwest Angle Edge Riders Face book pages.
Openings available
Weekends – We just had some lodging and day fish houses open up for Feb 26/27 weekend and we have openings for March weekends too.
Midweeks – We have openings now through late March for lodging and day houses.
Click here to pick out your favorite package and give us a call at 800-862-8602.
Sportsman's Oak Island Lodge
Fire Tigers still hot and Glow
Fire tiger rattle spoons and white glow spoons as well as jigs have been hot this week tipped with a minnow in the mud 28'-31'. The catch of the week has been mostly walleyes and saugers but a few big pikes too. We have 22 inches of ice and about 12 inches of snow in the areas we fish and travel. Try a mix of jigging and dead sticking for the best results. Electronics help too! To reserve a vexilar rental, always best to call ahead.
Come wet a line this winter, you still have time!
We currently have some openings Feb 21-24, 28-March 3, 7-10, and 12-20.
And at Eagle Ridge, Feb 7-11, 14-17, 26-March 3, and 7-20.
Click here for more information or give us a call at 800-772-8411.
Fly to our Doorstep
Lake of the Woods Flights Now Available by Lake Country Air
Baudette to Sportsman's Oak Island Lodge or Eagle Ridge starting at only $199 per person. With a 2 person minimum.
For more information and to book your flight call 612-812-1223 or email lakecountryairllc@gmail.com today. www.beaverairtours.com
More ways to get to us this winter!
Snowmobile trails are staked and getting groomed on a regular basis in the islands and from Warroad and Baudette to us. For more information click here for the Northwest Angle area and here for the south shore.
Ice Road from Warroad to the Lodge is OPEN!
It is a fun adventure and one more way to get to us!
Load up the pickup or SUV and take the ice road. Road passes can be purchased by clicking here. For more information about the road click here.
Need a ride?
Lake of the Woods Passenger Service is taking trips from Sportsman's Lodge to the lodge.