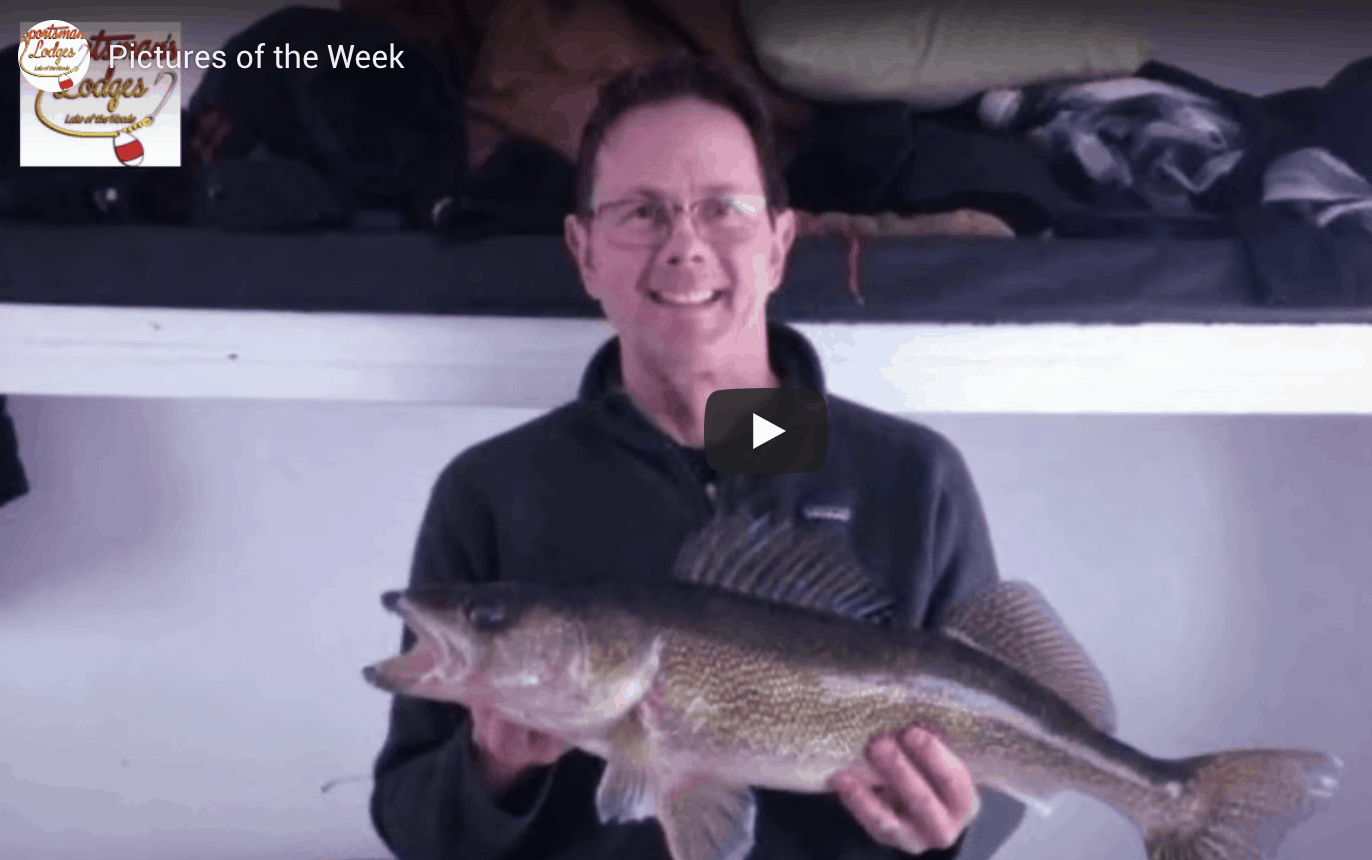 Sportsman's Lodge
2/21/2020

Days are getting longer! Ice fish with us through March.
It is a beautiful sunny day today, a nice time to be out on the lake. Unlike many lakes in Minnesota, Lake of the Woods is considered a US/Canada border water lake so our walleye season extends through April 14 and our houses can be out longer. We ice fish through March 31.
This week we have found the best fishing to be in 29'-34' of water. Anglers have been catching a mix of walleyes and saugers along with a few jumbo perch. We have over 3' of ice right now where we fish and travel. White, pink and gold jigs have been hot tipped with a minnow using the deadsticking and jigging techniques. Electronics help too!
Trail Report
Trails are groomed and staked. For more information check out these links.
South Shore Lake of the Woods
Northwest Angle Lake of the Woods
Weekend Ice Fishing Trips available in March
We also have midweek trips available now through March. Come have some fun!
Sportsman's Oak Island Lodge
2/21/2020
A what? A muskie!
You just never know what might nibble at your line. One of our guests was fishing for walleye when a 53" muskie took a chomp on his bait! What a surprise that was! In the winter, muskie season is closed and we do not target them but sometimes the fish don't realize that. This guy got hungry. This huge fish was released and another great fishing story was made.
The best walleye/sauger bite has been in 20'-25' right now in the current using Buckshots, Glo Shot spoons, purple,  gold and pink jigs tipped with a minnow. A mix of vertical jigging and dead sticking has been the best approach. We have 30"-32" of ice now in the areas we fish and travel. We should be good to go through March 22 here in the islands for some goooood ice fishing.
Hosting the Northwest Angle Edge Riders Snowmobile Rally next weekend!
We are excited to be hosting the annual snowmobile rally Feb 29. Click here for all the info and make plans to head out on the trails or take a cruise on the ice road to join in the fun. The trails are in great shape. Click the links for the latest reports.
South Shore Lake of the Woods
Northwest Angle Lake of the Woods