Our season starts tomorrow!
The ice has been coming along over the last few weeks and we are ready to kick off another season! We start our season in our day houses at our Rainy River location followed by sleepers next as soon as we get a few more inches of ice (usually a week or so) and our Oak Island locations just after Christmas.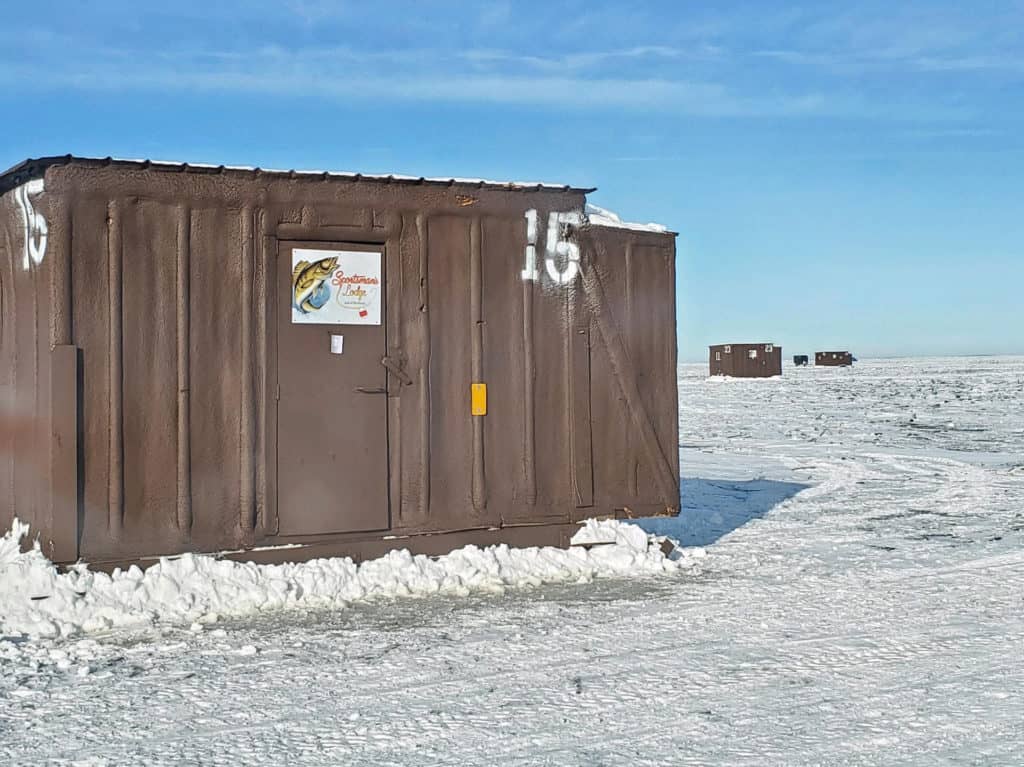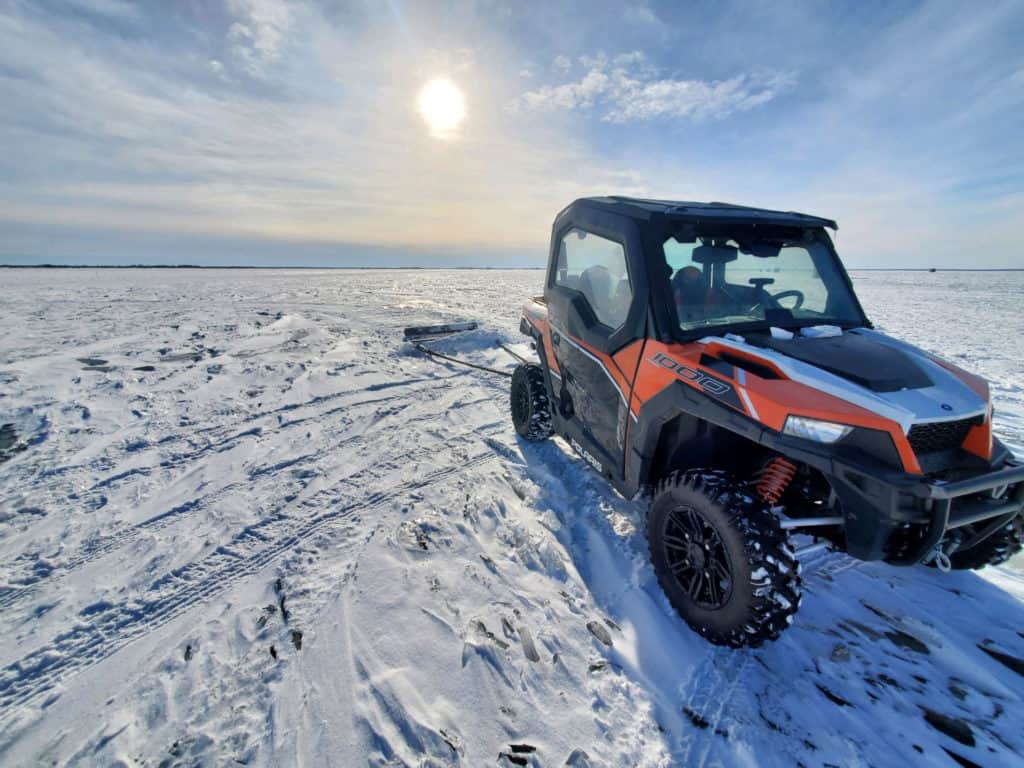 Sportsman's Lodge Rainy River Location
We currently have 10 inches of ice and a few inches or less of snow, in the areas we fish and travel. There are lots of areas on the ice with no snow right now. Be sure to pack some ice cleats or boots with a good tread if you are heading up this week. We start our season using light jeeps and passenger trailers. Our bombardiers will come out once we have more ice and snow.
Going out on your own?
All of our rentals include transportation to and from the fish house. If you are looking to venture out on your own, there are several ice roads in the area you can choose from that other resorts and outfitters maintain and offer for a fee to use. We STRONGLY ENCOURAGE you to check with them on their ice conditions before venturing out and stay on the marked areas only. The lake never freezes equally and they have the most up-to-date information on conditions in their area.
Sportsman's Oak Island Lodge & Eagle Ridge
Making ice!
We are finding 6-9 inches in the areas we have been traveling so far in the islands up north. We haven't ventured south of the island yet. Gregg took a plane ride today to check things out and he reports the lake looks like it froze pretty good overall considering the wind we battled within the early days of ice making. Rough ice here and there. He didn't see much snow on the lake at all which will help in the ice-making process. He and a crew plan to start venturing out further next week to start the ice checks for the trail that runs from the south shore to Oak Island. Stay tuned for more information. If all goes well, the trail could be marked in a week for snowmobiles.