Sportsman's Lodge
End of the 90's?
Looks like we might get a break from the heat starting tomorrow.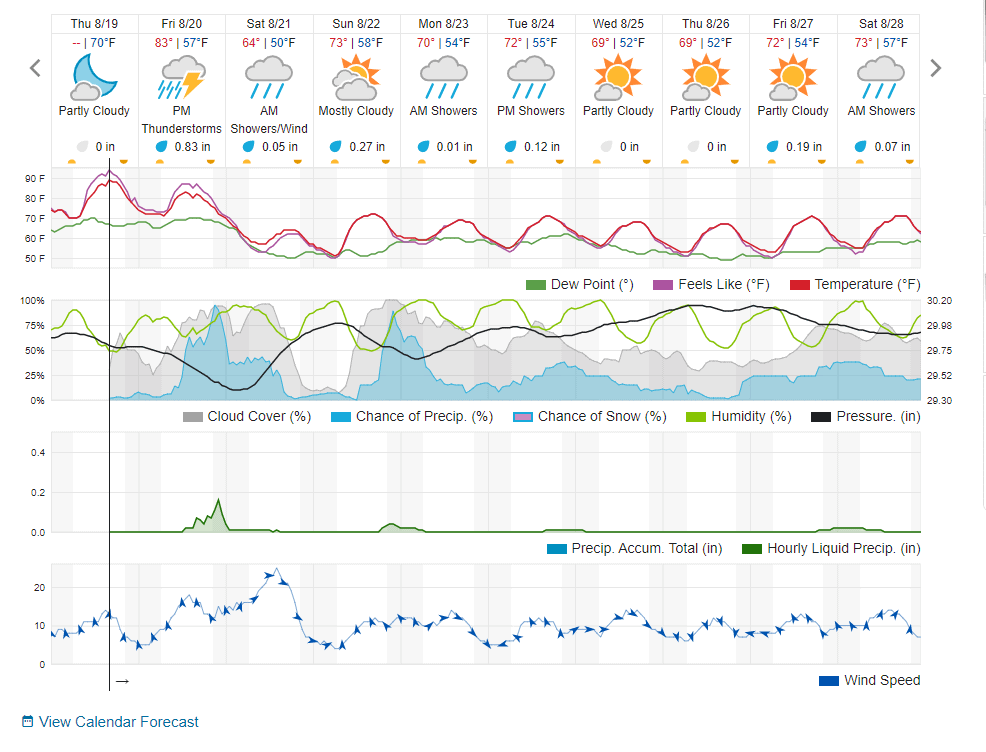 70's sound good to me! A good walleye and sauger bite continues. A wide mix of eaters size, throwbacks, and nice trophies are being reeled in. Pulling spinners with a minnow or crawler and pulling crankbaits on a slow drift or troll continue to be the go-to methods in the deep mud 27'-34' and around and on top of reefs in various depths. Gold, glow, and anything shiny is popular tackle colors.
Fall is just around the corner
Lodging starting at only $95* per night in lodge rooms and lodging/charter packages starting at only $232* per person Sept 7-late October. Check out our packages and make plans to visit us 800-862-8602. *plus tax and based on 2 adults
Sportsman's Oak Island Lodge

Spinners, Cranks and & Jigs
Rock reefs and points 19'-27' using gold 3/8 oz. jigs tipped with a minnow or a spinner with a nightcrawler have been successful methods for reeling in the walleyes. Pulling crankbaits in the deep mud is also producing some nice fish 28'-34'.

Muskies and Pike
Working point to point in weedy bays with structure using topwater and jerk baits are luring in the muskie and pike.

Fall is just around the corner
Give us a call at 800-772-8411 or contact us online here for availability.

Border Crossing Update
Going pretty well so far. Click here for more information and many answers to FAQs.
Also, COVID PCR Test machines have arrived at the angle. We are expecting them to be running soon.

Bait in Canada
Something new has come up with the border opening. No live or dead bait is allowed to cross the border at this time. Artificial only.
Other Ways to get to the Angle
Lake of the Woods Passenger Service and Lake Country Air Service to the Northwest Angle and Islands. These routes stay in the U.S. the entire time with no border crossing required. To schedule, a trip go to www.lowpassenger.com or www.beaverairtours.com The area has an abundance of fishing and sightseeing spots on the Minnesota side to enjoy if you choose not to venture to the Canadian side.