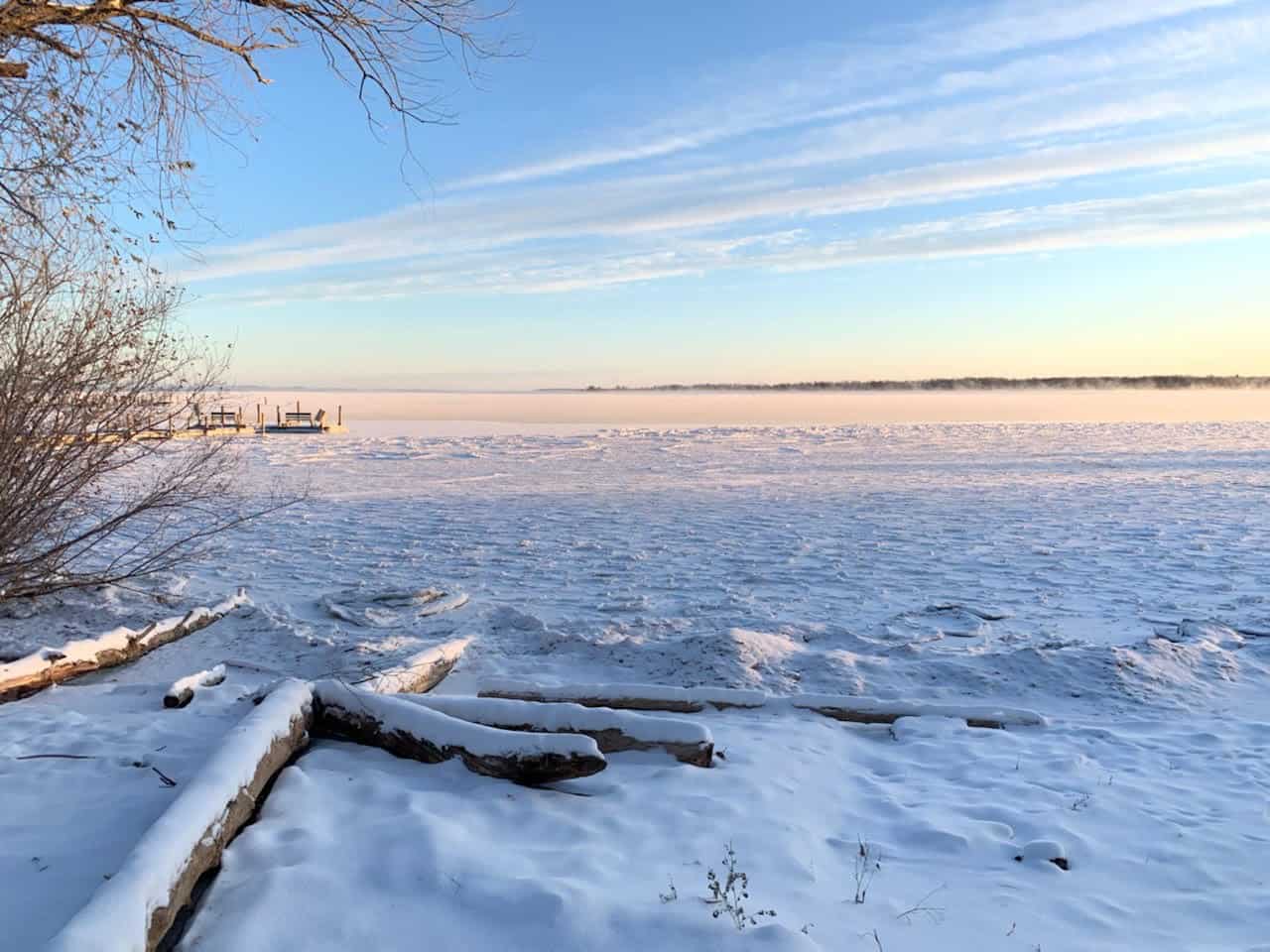 Below the donut temps last night on the big pond!
We have our first layer of ice, almost, folks. The question is, will it stay or will it go?
Four Mile Bay 11-12-2019
Four Mile Bay (bay we access to get on the lake in the winter) and lake view just outside of Pine Island 11-12-2019
Rainy River just in front of Wheelers Point and near the lodge 11-12-2019
Bobbies Bay in front of Sportsman's Oak Island Lodge at Oak Island
Nonetheless, it is an early start to the ice making progress and it is possible our season could start early this year.  Keep doing your ice dancing for cold temps, light winds and stay tuned!
Don't miss out! Book your ice fishing trip now for available dates through late March.