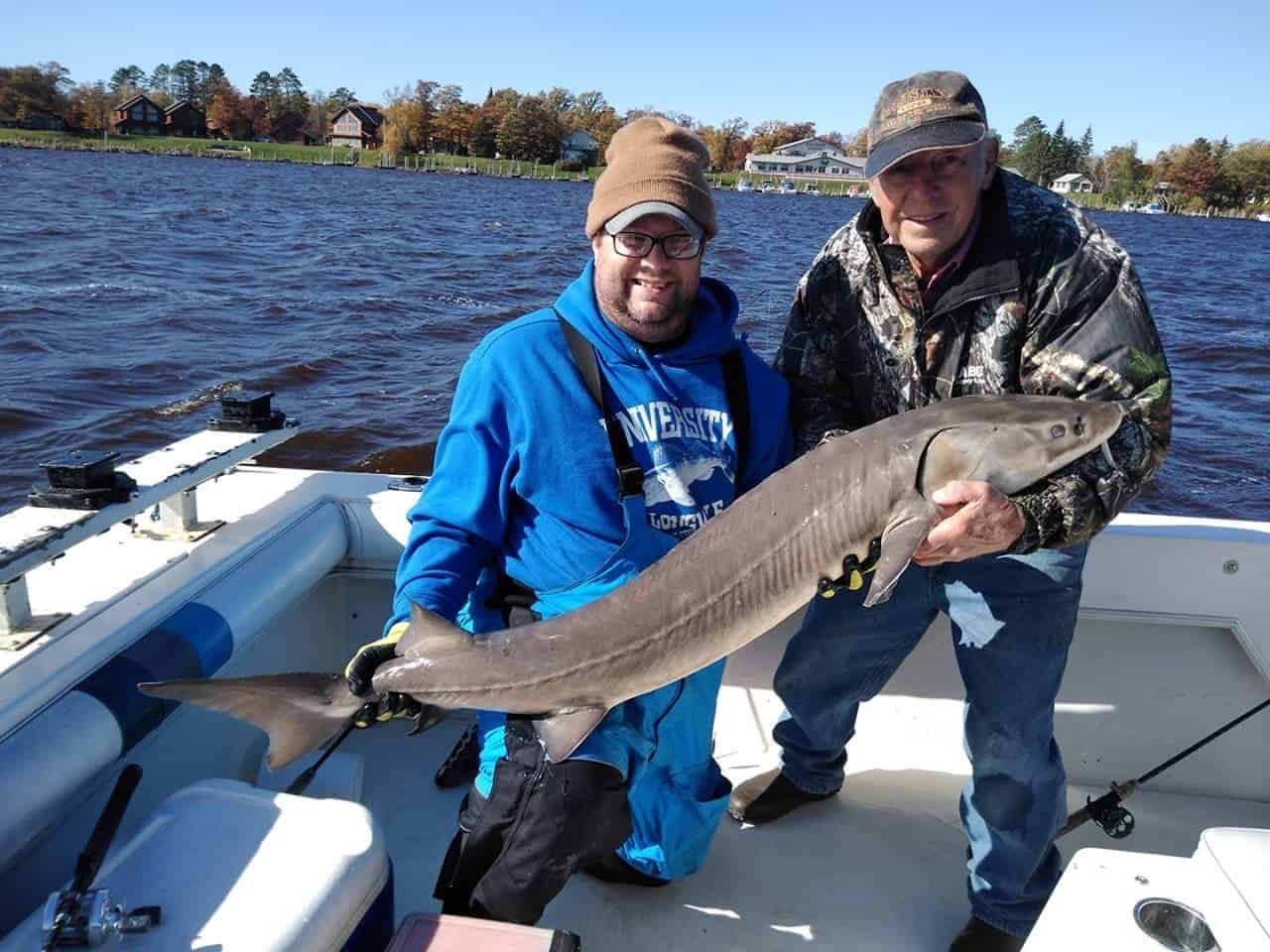 Sportsman's Lodge
Book While You Can!




The weather is shaping up for this upcoming weekend! A good bite out by Bridges Island at about 29 feet of water in the sand. Using pink, green, gold or blue 3/8 oz jigs tipped with frozen shiners (or even worms) has been successful. One guide reported catching a few 12" – 15" perch out by the islands and even a few eelpouts by the Gap. Water clarity in the lake is about 2 feet with the water temp around 50 degrees. Most guests are venturing out to Four Mile Bay, the Gap and just past Pine Island to fish, as the river continues to have a strong current and is a bit murky. The water level is high! Pro Tip of the week – You can't catch fish if your line isn't wet!
Guided trips available through October 26. Lodging available throughout the fall. Come wet a line!
Our Annual Halloween Party is Oct 26!
Come for the fishing and stay for the party! Saturday, Oct 26 we will kick off our the festivities with 1/2 price select apps and $1 off domestic beers from 3pm-6pm. Then enjoy FREE witch's brew from 7pm-8pm, entertainment starts at 9 along with more great specials throughout the night and don't forget your costume! We will be giving away $200 cash for the best one! Book your lodging now $96 lodge rooms!! (Per night, plus tax and based on 2 adults)
Ice fishing on your mind? Make your winter reservations now.
Sportsman's Oak Island Lodge
Last weekend until December
We have some openings available for our last fall weekend, this weekend. Give us a call if you would like to get in one last trip before ice fishing.
Water temp continues to be in the lower 50's and upper 40's. We are looking for the sunshine this weekend! A jig and minnow along shorelines, gaps, and areas with current have been a good approach for catching walleye. Crappies are hungry 20'-25' in areas with structure with a small jig and minnow. Muskies continue to be active too in rocky weedy bays using spinnerbaits. We have some monster pike, nice looking jumbo perch and smallmouth bass nibbling too. The lodge will close after this weekend and re-open December 26. The office will continue to be open through the fall so you can make your winter and next summer reservations.
Ice fishing season is not too far away. Click here to book your winter getaway.