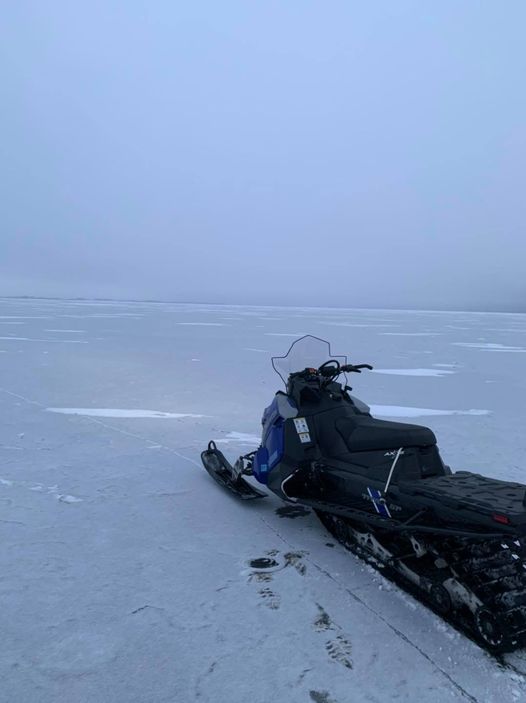 Sportsman's Lodge
Good News! We are gaining ice. We are now finding 6.5-9 inches of ice in most areas we will fish and travel once our season starts but still have some areas we want to take a closer look at. We fought fog today so we will be doing more checks tomorrow once it clears. For snow, we have a dusting of snow on the lake and a couple of inches on the shore. Stay tuned for more information! We are excited to see the forecast is looking colder! Please remember not all areas of the lake have the same ice conditions. Always check with local resorts and outfitters before venturing out. We are looking forward to another fun season! Get your reservations in call 800-862-8602 or click here

Sportsman's Oak Island Lodge
We are gaining ice at the Northwest Angle too. In our travels between the mainland and Oak Island, we are now finding more areas with 5-7 inches compared to the 3-6 inches last week. Still, areas of less, and we haven't ventured south yet but we are gaining! Snow, we have just a few inches and haven't had any measurable precipitation within the last few weeks which we are very happy with at this time of year since it helps the ice making. Stay tuned for more updates! For reservations call 800-772-8411 or click here.